2020 Atlanta Folds of Honor QuikTrip 500 NASCAR Race packages, Travel and Tours - Weekend Tickets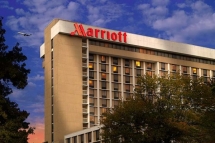 Atlanta Motor Speedway | March 13 - March 16
Package code NAS20-05MAW
Our 2020 Atlanta Motor Speedway NASCAR Weekend Ticket race packages, travel packages and tours include excellent Monster Energy Cup Series ticktes on Sunday and Double Header Xfinity Series and Truck Series race tickets on Saturday in the Champions or Winners Grandstand, Sunday Pre-race Pit Pass, deluxe hotel accommodations at the First Class Marriott - Atlanta Airport, full breakfast buffet each morning of your stay, roundtrip track transportation via deluxe motorcoach on Saturday and Sunday, services of professional and knowledgeable tour representatives, informative tour booklet, ticket holder and lanyard, and optional scanner and pit passes. The Xfinity Series and Truck Series races are a Double Header on Saturday and the Monster Energy Cup Series race is on Sunday. This Atlanta NASCAR race package is full of excitement as the season is just beginning at the fastest non-restrictor plate track on the circuit.
Atlanta 500 Ticket in the Upper Champions or Upgrade, select below
Xfinity Series Race Ticket Saturday in the Champions Grandstand
Truck Series Race Ticket Saturday in Champions Grandstand
Two or more Nights at the Marriott - Atlanta Airport
Track Transfers via Deluxe Motorcoach Saturday and Sunday
Preferred Close Bus Parking to the track
Full Breakfast Buffet Daily
Atlanta Airport Transfers
Professional Tour Representative
Informative Tour Booklet
Ticket Holder and Lanyard
Race Day Essentials: Bottled Water, Earplugs, Sunscreen, and Koozies
All Taxes
Outstanding Monster Energy Cup Series and Xfinity Series race tickets are in the Champions Grandstand, Section 250, rows 44-48, located on the front stretch directly across from the pits and near the start/finish line. These are the best seats at the track! You can see the entire track and pit road without any obstructions! You can also upgrade to the Winners Grandstand which are Folding Stadium Style Seats to the turn one side of the start/finish line.
Seating Chart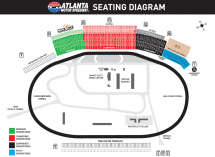 Click to Zoom
Atlanta Motor Speedway
Atlanta Motor Speedway is a 1.54 mile quad-oval with two doglegs located on the frontstretch of the track making for great and always exciting racing.
Originally named Atlanta International Raceway, this track made its debut in 1960 becoming the seventh superspeedway (a paved facility of a mile or larger) to host a Cup race event.
Later purchased in 1990 by Bruton Smith's Speedway Motorsports, Inc., the track received a name change to Atlanta Motor Speedway as well as a complete facility facelift. Multiple grandstands were added and the start/finish line was relocated from the West side of the track to the East side where it remains now. This is also when the double dogleg was added, lengthening the track from its original 1.5 mile oval to 1.54 mile quad-oval.
Atlanta Motor Speedway offers a racing surface between 55-60 feet wide with 5 degrees banking on the straightaways and 24 degrees banking in the turns.
Seating Chart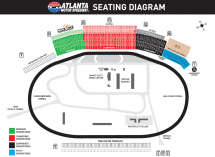 Click to Zoom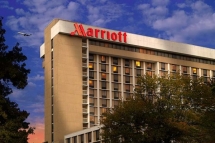 Marriott-Atlanta Airport
Located approximately 25 miles from Atlanta Motor Speedway, the Marriott – Atlanta Airport is a distinctive choice among hotels near Hartsfield Jackson Atlanta International Airport featuring a vibrant design and a convenient location. Arrive via our hotel's 24-hour complimentary airport shuttle and enjoy peace and quiet in our soundproof accommodations, which have recently undergone a comprehensive refresh. Take advantage of all of the superb amenities our hotel offers, including a 24-hour fitness center and an indoor and outdoor pool. Don't miss a hearty breakfast at VOYA Bistro or savory steakhouse cuisine at Bentleys Steakhouse, two of our five exceptional on-site restaurants - and treat yourself to a perfectly poured cocktail at B Plus, our bourbon bar. If you're traveling to Atlanta on business, you'll be delighted with our totally unique venues, which include a cool terrace and our modern Innovation Lab. Touch down and make your way to our hotel; we look forward to seeing you at the Atlanta Airport Marriott.
Check-in: 3:00 PM
Check-out: 12:00 PM
Express Checkin, Express Checkout
Guest rooms: Wireless Internet
Enhanced High Speed: Video chat, download large files + stream video for 6.95 USD/day
Lobby and public areas: Complimentary Wireless
Meeting rooms: Wireless, Wired
On-site parking, fee: 21 USD daily
Valet parking, fee: 25 USD daily
Pets not allowed
This hotel has a smoke-free policy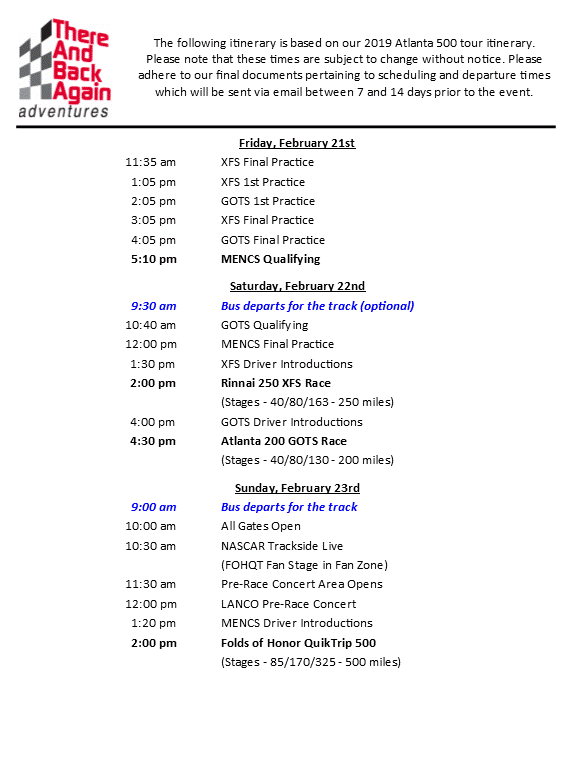 Atlanta, Folds of Honor Quiktrip 500, February 2019

Our first time using an all-in-one package and LOVED it. Whatever NASCAR race in the future we attend, we'll be in touch with you guys ! I called to reserve, no problems. Called a month out for airport clarification, no problem. Called Chris (TABA tour rep) Saturday before race, solved my concerns. Race day, Chris did a great job on our way to the track. Took excellent care of us after the race.

Jerry and Bev Godin
Pembroke, Ontario, Canada
Their 1st trip with TABA

Atlanta, Folds of Honor Quiktrip 500, February 2019

Chris (TABA tour rep) was a total blast!

Barbara Fenton
West Newton, MA
Barbara's 3rd trip with TABA

Atlanta, Folds of Honor Quiktrip 500, February 2019

We've now used TABA for the second time for arrangements for NASCAR; it seems to only get better. From the beginning of the process to returning after the race is over no detail seems to be overlooked with the good part being that TABA has taken care of everything. All options are clear and what you select is delivered without exception and exceeds expectations. Tour reps are knowledgeable, personable and engaging. Chris, our tour rep for the recent Atlanta race made our experience better than we could have hoped for and one we'll remember for some time to come.

Bill and Theresa Schuster
Aiken, South Carolina
Their 2nd trip with TABA

Atlanta, Folds of Honor Quiktrip 500, February 2018

Shane (TABA tour rep) and the bus driver Becky were awesome. The hotel and staff were excellent!! Awesome Seats!

Carolyn Tex & Mike Hruban
Indianapolis, Indiana
Their 11th trip with TABA

Atlanta, Folds of Honor Quiktrip 500, February 2018

Great experience. Shane (TABA) tour rep was awesome

Ralph Calia
Vidalia, GA
Ralph's 1st trip with TABA
Atlanta, Folds of Honor Quiktrip 500, February 2018

Shane Richards is an outstanding tour representative. Your company has consistently had great reps, good bus drivers and great hotels. That's why we keep coming back to your company. Wish you all great success.

Stephen and Joyce Sparenblek
Indianapolis, Indiana
Their 7th trip with TABA

Atlanta, Folds of Honor Quiktrip 500, February 2018

The best hotel we've ever stayed at. Shane (TABA tour rep) was awesome.

Ken and Sue Howser
Spokane Valley, WA
Their 1st trip with TABA

Atlanta, Folds of Honor Quiktrip 500, February 2018

Outstanding race experience. Will travel with TABA again!

John and Shirley Newton
Clermont, FL
Their 9th trip with TABA

Atlanta, Folds of Honor Quiktrip 500, February 2018

Highly satisfied with TABA! Outstanding tickets!

Melissa and Dan Esber
Fort Myers, FL
Their 7th trip with TABA

Atlanta, Folds of Honor 500, March 2017

Very good weekend. Would recommend your services. I arrived 6-7 hrs later than planned, but our guide (Shane) made sure we still had a room, and held our package til morning.

Scott Mathieson
Port Colborne, ON, Canada
Their 1st Trip with TABA