2019 Bristol Bass Pro Shops Night Race NASCAR Packages-Quality Inn-Johnson City - Weekend Tickets
Experience Bristol Motor Speedway's Bass Pro Shops Night Race!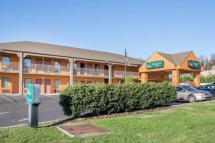 Bristol Motor Speedway | August 15 - August 18
Package code NAS19-26QIW
Our Bristol Motor Speedway Bass Pro Shops Night Race NASCAR race packages, travel packages and tours include excellent Bristol race tickets (the single most coveted race ticket in NASCAR) and Xfinity Series Tickets, hotel accommodations at the Quality Inn - Johnson City (only 15 miles from the track), roundtrip bus transfers via deluxe motorcoach to Bristol Motor Speedway Friday and Saturday, and a pre-race tailgate party Saturday and several options to choose from. You also have the services of professional tour representatives. This is the single most popular race on the NASCAR circuit and our most popular package year after year. Reserve your package now as it sells out fast!

Bass Pro Shops Ticket - Kulwicki or Waltrip Grandstands or Upgrade
Xfinity Ticket - Waltrip or Kulwicki Grandstand or Upgrade
Two or More Nights - Quality Inn - Johnson City (15 miles to track)
Continental Breakfast Daily
Free Parking and WIFI at the Quality Inn - Johnson City
Track Transfers via Deluxe Motorcoach Friday and Saturday
Closest Bus Parking at Bristol Motor Speedway
Pre-race Tailgate Party Saturday
TABA Ticket Holder and Lanyard
Informative Tour Booklet
TABA Tour Representatives on site and on buses to assist
Race Day Essentials: Bottled Water, Earplugs, Sunscreen, and Koozies
All Taxes
Race tickets for the Monster Energy Cup Series are in the Allison, Kulwicki and Waltrip Grandstands, rows 10-60 depending on the grandstand. These grandstands are located on the front-stretch and in turns one, two & four. Great Xfinity Series tickets are located in the Kulwicki, Allison and Waltrip Grandstands in turns one, front stretch and four. Our seats in the turns are in elevated grandstands where row 1 is equal to row 20 on front stretch. You can see the entire track and pit roads. They are not too low or too high. Perfect! Our seats in the Allison grandstand on the front stretch are in the upper rows insuring that you will have a view of the entire track. You will be able to see the entire track and the pits without any obstructions. We also have upgraded seats available for the Pearson and Earnhardt Terraces. These upgraded seats are stadium style folding chair seats.

Seating Chart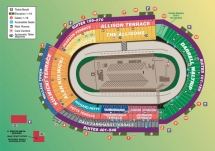 Click to Zoom
Bristol Motor Speedway
Unarguably the most exciting half-mile in motorsports, Bristol Motor Speedway is nestled in the hills of the Tennessee/Virginia border. Construction began on this world famous facility in 1960 by Carl Moore, Larry Carrier and RG Pope and was completed one year later with the first Cup Series race held July 1961. This gave the motorsports world a perfect .5 mile oval known as the "World's Fastest Half Mile".
In 1969 the track was reshaped and remeasured, making the half mile oval now .533 miles with a 40 foot wide racing surface. The straightaways offer banks of 6-10 degrees and the turns are banked at 24-30 degrees. This same year is when Larry Carrier sold the Speedway to Bruton Smith's Speedway Motorsports, Inc for 26 million dollars and the name officially changed from Bristol International Speedway to Bristol Motor Speedway. After years of renovations and additions, the fishbowl shaped motorsports facility now has a seating capacity of more than 160,000 fans.
Experience a race here and you'll understand why this is the most popular track in NASCAR.
Seating Chart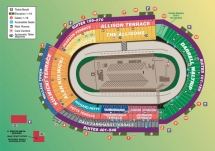 Click to Zoom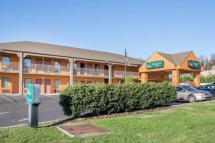 Quality Inn - Johnson City
The Quality Inn® hotel in Johnson City is conveniently located in the foothills of the Appalachian Mountains near the Bristol Motor Speedway (about 15 miles from the track), which hosts two NASCAR weekends each year.
You'll find plenty of other local sites, activities and attractions to explore near our hotel in Johnson City like:
Amenities Include:
Free WiFi
Seasonal outdoor pool
Free weekday newspaper
Free parking
Continental breakfast daily
Each guest room offers a refreshing shower, coffee maker and more. Your Q Bed features a comfortable, premium mattress and linens, a generous supply of fluffy pillows and a soft, plush blanket.
The Quality Inn is located approximately 15 miles from the Tri-City Regional Airport serving the Bristol Area. Airport Shuttle is not available to the Quality Inn.
Choice Hotel Guest Rating: 4.3 out of 5...Excellent Rating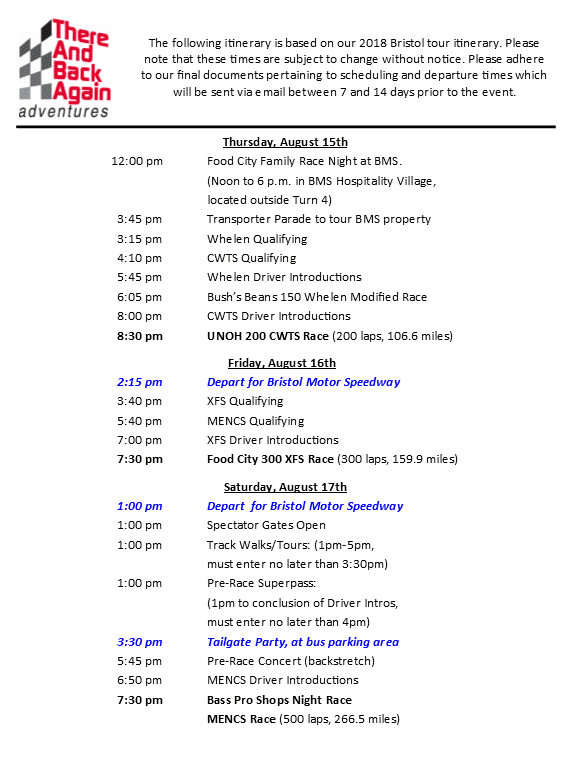 Bristol, Bass Pro Shops Night Race, August 2018

Had a great time. Hotel was very nice.Bus trip was very smooth there and back. Bill (TABA tour rep) was awesome !!! Good chow. Would highly recommend.

Scott Dixon
Granville, IL
Scott's 1st trip with TABA

Bristol, Bass Pro Shops Night Race, August 2018

Honey was a great (TABA) tour guide. We have always been satisfied with There and Back Again.

Raymond and Annette Naylor
Bryan, TX
Their 3rd trip with TABA

Bristol, Bass Pro Shops Night Race, August 2018

We once again enjoyed the package. All staff were professional and informative. All facets of the package were to a high standard. This is our second tour with TABA and will again use your company on our next trip to US.
BTW: I was very impressed how you were able to stop the rain for the race! Now that's impressive! See you next time

Scott and Melanie Davis
Sydney - Australia
Their 2nd trip with TABA

Bristol, Bass Pro Shops Night Race, August 2018

Great staff. Great time, really only way to go for a carefree experience.

David Hunt
Stamford, NY
David's 15th trip with TABA

Bristol, Bass Pro Shops Night Race, August 2018

Seats were great. The food was very good at the tailgate party. Josh Clark,our (TABA) tour representative was very pleasant. My two sisters and I enjoyed ourselves and will do it again in the future.

Catherine Gonzales
League City,TX
Their 1st trip with TABA
Bristol, Bass Pro Shops Night Race, August 2018

Fifth time using your company, overall good service for someone who doesn't want to arrange transportation/hotels on own.

Bryan & Roger Moberg
Powers Lake, ND
Their 5th trip with TABA

Bristol, Bass Pro Shops Night Race, August 2018

We had an awesome time. Everyone and everybody was fantastic, Can't wait to do It Again!!

Jeff Rowland
Florence, SC
Jeff's 1st trip with TABA

Bristol, Bass Pro Shops Night Race, August 2018

TABA is our NASCAR package provider, Rex (TABA tour rep) is the best and we will be booking more race packages next year. Great staff to work with and Great company. You will always get our NASCAR Racing business.

Paulette And Jim West
Arcadia, Oklahoma
Their 31st trip with TABA

Bristol, Bass Pro Shops Night Race, August 2018

Seats were awesome and the food at the Tailgate part was really good! Scanner worked, not much else to say. It was nice not having to pick them up and wait in a drop off line! Rex our TABA tour rep and bus driver were both really nice people and did everything they could to make the Race trip as fun and informative as possible.

Mike and Bridgett Hanson
Plano, Texas
Their 1st trip with TABA

Bristol, Bass Pro Shops Night Race, August 2018

As usual, experience was superb. Honey & Shane (TABA tour reps) did a great job. She even managed to get good weather for the race. Ha!!!! Don't know how she did it though. Whole weekend activities were super. Enjoyed it and recommend anyone wanting to go to a race, do it with TABA. Was our 15th trip (including one cancelled due to weather) and will see you in Feb at Daytona.

JULIE AND JOHNNY JOHNSTON
UNIVERSAL CITY, TX
Their 15th trip with TABA