2022 Circuit of the Americas NASCAR Race Packages, Travel and Tours - Courtyard Downtown - Weekend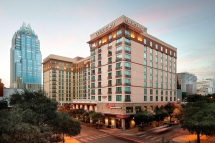 Circuit of the Americas | March 25 - March 28
Package code NAS22-06CYW
Our 2022 Circuit of the Americas NASCAR Cup race and travel packages include race tickets for the Camping World Truck Series, Xfinity Series, and NASCAR Cup Series races, hotel accommodations at the Courtyard by Marriott Downtown Austin, informative tour booklet, race day essentials, ticket holder and lanyard and more. Race day transfers are not included with this package.
COTA NASCAR Race Ticket - Turn 1 or 15, or Upgrade
Xfinity/Trucks Race Ticket - Turn 1 or 15, or Upgrade
Three Nights - Courtyard by Marriott - Downtown
TABA Ticket Holder and Lanyard
Informative TABA Tour Booklet
Professional TABA Tour Representatives available 24 hours
Covid-19 Protections - Masks and Hand Sanitizer
Race Day Essentials: Bottled Water, Earplugs, Sunscreen, and Koozies
All Taxes
*Track Transfers are not included
There are several different seat locations for the Circuit of Americas NASCAR race. You have the main grandstand where the start/finish is, the eses, and the many turns along the track. Our seating is in the Turn 1, Turn 15, and Main Grandstands. Turn 1 seating offers a chance to see the cars come straight up the hill at 133 feet (the highest point of the track) and hit one of the toughest turns of the track. You can also catch distant views of the starting line and finish line from here. Turn 15 seating is the last of the hairpin turns and allows you views of Turns 12, 13, 14, 15, and 16.
Seating Chart



Click to Zoom
Circuit of the Americas
Circuit of the Americas (COTA) is a grade 1 FIA-specification 3.426-mile (5.514 km) motor racing track and facilities located within the extraterritorial jurisdiction of Austin, Texas. The facility is home to the Formula One United States Grand Prix, the IndyCar Classic, and the Motorcycle Grand Prix of the Americas, a round of the FIM Road Racing World Championship, as well a round of the Americas Rallycross Championship. It previously hosted the Australian V8 Supercars, the American Le Mans Series, the Rolex Sports Car Series, the FIA World Endurance Championship, and the IMSA WeatherTech SportsCar Championship.
Seating Chart



Click to Zoom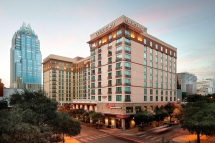 Courtyard by Marriott - Austin Downtown
Welcome to our Circuit of the Americas Race Package!
Friday, March 25
8:00 am
Gates Open
1:05 pm
Camping World Truck Series Practice
2:05 pm
Xfinity Series Final Practice
Saturday, March 26

9:00 am

Fan Gates Open

11:05 am
Camping World Truck Series Qualifying
1:15 pm
NASCAR Xfinity Series Qualifying
12:40 pm
Camping World Truck Series Driver Intros
1:00 pm
Camping World Truck Series Race
4:10 pm
NASCAR Xfinity Series Driver Intros
4:30 pm
NASCAR Xfinity Series Race
Sunday, March 27
8:00 am
Fan Gates Open

12:00 pm

NASCAR Cup Series Qualifying

3:10 pm
NASCAR Cup Series Driver Introductions
3:30 pm
Echopark Automotive Texas GrandPrix
Monday, March 28
11:00 am
Hotel check-out at the Home2Suites Austin
*Times above are subject to change without notice. Please verify your itinerary!
Circuit of the Americas, EchoPark Texas Grand Prix, May 2021

My TABA trip to the COTA road course in Austin, Texas was a crazy weather weekend. It was basically wet for the truck race but bright and sunny for Xfinity race. Sunday though was cool at first and calm, but rain picked up and it was the first ever race on rain tires in the rain for NASCAR. Basically, weather might not have been the greatest but to witness the first Cup race in the rain was interesting and sometimes exciting to watch in person. My hotel had excellent staff that worked and helped a lot for their customers. Josh (TABA tour rep) was good at taking care of the group about time situations, event schedules and providing water for the race group. I really appreciate seeing Josh since I never saw him in 2020 and it is always nice to see people you have not seen in a while. Thanks again TABA for another memorable trip that even I never thought I would witness racing from 250 feet above in a COTA tower for truck race and Cup race in the rain.

Ben Carson
Rochester, WI
Ben's 17th trip with TABA

Circuit of the Americas, EchoPark Texas Grand Prix, May 2021

Our host had to walk/run in the pouring rain to get the radio/headsets for us, and he even brought back some very much appreciated rain ponchos for us. After the races ended, we simply handed the sets back to our wonderful host. We enjoyed being able to listen to the drivers and their teams. We cannot say enough positive things about our tour representative, Josh. He was just THAT good! We appreciated the good value of our package deal, which included hotel accommodations and race tickets, as well as transportation to and from the track. We feel the staff at TABA were all wonderful and always responded to our questions and concerns in a timely manner. This organization is trustworthy and professional. We plan to book future adventures with them, and definitely recommend them to other folks that enjoy experiencing events around the country.

Tom and Sue Martinez
Tenino, WA
Their 1st trip with TABA
Circuit of the Americas, EchoPark Texas Grand Prix, May 2021

We have been using TABA for years. I have found them to be extremely prepared. Lots of choices for hotel and events. Nothing better than going to the bus when the race is over and leave the driving to someone else. We love TABA.

Regina Free and Bill Mixon
Huntsville, AL
Their 8th trip with TABA