2020 Kansas Hollywood Casino 400 NASCAR Race, Travel Packages Tours - NASCAR Cup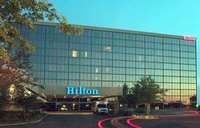 Kansas Speedway | October 16 - October 19
Package code NAS20-34HH
Our 2020 Kansas Speedway NASCAR Cup race packages, travel packages and tours include excellent Kansas race tickets for the Cup Series Hollywood Casino 400, deluxe hotel accommodations at the Hilton-Kansas City airport, full breakfast buffet daily, professional and knowledgeable TABA tour representative, ticket holder/lanyard, roundtrip bus transfers to Kansas Speedway by deluxe motorcoach and a few options to optimize your race weekend. Kansas Speedway is nicknamed "The Track That Will Blow You Away"- Join us to as we witness one of the Chase for the Championship Races.



Kansas 400 Tickets- Sections 136 or 137 - Mid Level or Upgrade
Two or more Nights - Hilton - Kansas City Airport
Full Hotel Breakfast Daily
Free Hotel Parking
Track Transfers via Deluxe Motorcoach Sunday
TABA Ticket Holder and Lanyard
Informative Tour Booklet
Airport Transfers
Professional and Knowledgeable TABA Tour Representative
Race Day Essentials: Bottled Water, Earplugs, Sunscreen, and Koozies
All Taxes
Excellent race tickets for the Kansas 400 Cup Series race located in Section 137 in the mid level level on the front stretch across from the exit of pit road across from the first few pit stalls on pit road (this is where the top qualifiers generally pit) or Section 136 in the mid level on the front stretch across from the entrance of pit road. These seats have an excellent view of the pits and the entire track. The infield of this track is lowered thus making the sight lines excellent...even from the lowest rows.
There is also an options to upgrade to the upper level of both sections.
Seating Chart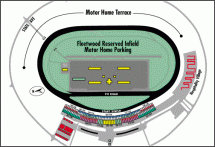 Click to Zoom

Kansas Speedway
"The track that will blow you away" is the nickname given to the young Kansas Speedway located in the heartland of America just 15 miles West of downtown Kansas City. Constructed in 1999, this 1.5 mile tri-oval Speedway held its inaugural NASCAR Monster Energy Cup Series race in September 2001 with Jeff Gordon taking the checkered flag. Owned by International Speedway Corporation, this facility was built with expansion in mind. The grandstands were originally designed to accommodate 82,000 fans and has since expanded to hold 150,000 fans on race day.
Seating Chart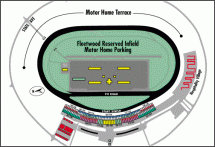 Click to Zoom
Hilton-Kansas City Airport
Step off the plane and into a comfortable guestroom at the Hilton Kansas City Airport. Located just five minutes from Kansas City International Airport and only 15 minutes from downtown Kansas City, MO. The complimentary shuttle will take you to/from the airport as well as anywhere within a five-mile radius of the hotel.
FOR YOUR COMFORT AND CONVENIENCE
24 hr Pavilion Pantry Market
Automated Teller (ATM) ($2.50)
Baggage Storage
Bar Area
Coin Laundry ($1.50)
Digital Key Available
Electric Service
Elevators
Laundry/Valet Service
Local Area Transportation
Lounge
Luggage Hold
Multi-Lingual Staff
Room Service
Safety Deposit Box
Snack Shop
FOR YOUR FITNESS AND RECREATION CONVENIENCE
Fitness Room
Pool
Check-in: 3:00 pm
Check-out: 12:00 pm
100% Non-smoking. A fee of up to 250 USD will be assessed for smoking in a non-smoking room. Please ask the Front Desk for locations of designated outdoor smoking areas.
Self parking: (Parking Lot)
Valet: Not Available
Service animals allowed: Yes
Pets allowed: Yes
Deposit: $50.00 (Non-Refundable)
Maximum Weight: 75 lbs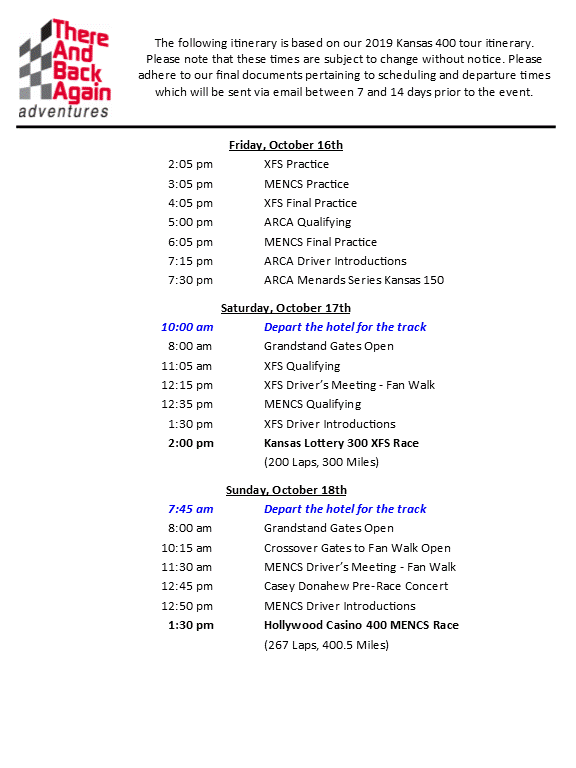 Kansas, Hollywood Casino 400, October 2018

As always you go out of your way to get us AWESOME seats for the races. We would not do race travels with anyone else. We love that there is a representative present at the event. All the staff is friendly, knowledgeable and we have never even had a hiccup in our plans with TABA. We love the idea that we can have tickets etc delivered ahead of time when needed, but also the representative at the hotel with information and tickets if we opt for that. Seats are awesome, hotels are only the best. The tour book as well as the information on the website are concise and fully outline what is happening and when at each venue. We have traveled to races exclusively with TABA for 11 years now. Kudos to all!

Chris and David Shaw
Brunswick, Ohio
Their 17th trip with TABA

Kansas, Hollywood Casino 400, October 2018

This trip was fantastic. I was able to get Dale Jr's autograph and picture. Not in my wildest dreams did I ever imagine that happening. Great hotel and, bonus, there were NASCAR pit crews, announcers, etc. who stayed there. I had a nice chat with Dave Burns in the elevator. Unbelievable!!! He struck up the conversation and was extremely nice. Rex (TABA tour rep) was one of a kind and the bus driver did an excellent job as well. I liked the departure times from the hotel to the track. Rex is a class act, very knowledgeable, and always entertaining. It's clear he has years of experience doing these trips.

Jean Toothman
Charleston, IL
Jean's 3rd trip with TABA

Kansas, Hollywood Casino 400, October 2017

Once again everything went smooth and really enjoyed our trip! 3rd time

Darren Luoma, Todd Kaneski, and Donny Taylor
Duluth, Minnesota
Their 3rd Trip with TABA

Kansas, Hollywood Casino 400, October 2017

I loved our race weekend experience and would certainly recommend to anyone! Janet our bus driver was wonderful and Bill and Rex (TABA tour reps) were so helpful and friendly!

Tammy Gilligan
Estelline, South Dakota
Tammy's 1st trip with TABA

Kansas, Hollywood Casino 400, October 2017

Good experience-would recommend to others

Steve & Barb Burgess
Soudan, Minnesota
Their 5th Trip with TABA
Kansas, Hollywood Casino 400, October 2017

Our best friends, Candy and Rick Nagel are our traveling buddies and got us started with There and Back Again Adventures. The best part of all this besides being with such great friends, is it's all taken care for us. To us, it's worth the extra money especially for the ride to and back from the track. It's a long fun day, so it's so nice just to get on the bus and you guys take care of the rest. Thanks to all who make this adventure safe and fun.

Mike and Cyndi Smith
Bettendorf, Iowa
Their 6th Trip with TABA

Kansas, Hollywood Casino 400, October 2017

Good trip as always.

Mike & Teresa Dolinar
Soudan, Minnesota
Their 10th Trip with TABA

Kansas, Hollywood Casino 400, October 2017

Bill (TABA tour rep) was an outstanding tour representative. Highly satisfied with There and Back Again Adventures!

Megan & Rod McMorran
Omaha, NE & Greenfield, IA
Their 2nd Trip with TABA

Kansas, Hollywood Casino 400, October 2016

We've traveled with TABA multiple times. We look forward to booking Darlington soon. Highly satisfied.

Antoinette Stabile & Barb Kline
York, PA
Their 5th Trip with TABA

Kansas, Hollywood Casino 400, October 2016

Highly Satisfied. Imogene (TABA Tour Representative) was great. Thanks!

Mark and Janet McWilliams
Yukon, OK
Their 1st Trip with TABA