2020 Texas NASCAR O'Reilly Auto Parts 500 Race Tours & Travel Packages - Hilton - NASCAR Cup Ticket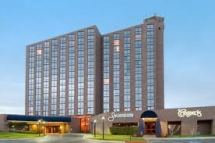 Texas Motor Speedway | March 27 - March 30
Package code NAS20-07HH
Our 2020 Texas O'Reilly Auto Parts 500 NASCAR Cup race packages, travel packages and tours include excellent Texas 500 NASCAR Cup Series race tickets, hotel accommodations at the first class Hilton - Arlington hotel only 30 miles from Texas Motor Speedway, breakfast buffet daily, track transfers by deluxe motorcoach to Texas Motor Speedway on Sunday, knowledgeable TABA tour representatives, free parking at the hotel, informative tour booklet and other options such as pit passes, scanner rentals and admission to the Texas Motor Speedway Speedway Club for dining and drinks. Texas Motor Speedway, known as "The Great American Speedway", is the second largest facility in North America.

O'Reilly Auto Parts 500 Ticket - 121-130 or Upgrade
Two or More Nights at the Hilton - Arlington
Full Breakfast Daily
Track Transfers via Deluxe Motorcoach Sunday
Free Parking at the Hotel
Complimentary DFW Airport Transfers
TABA Ticket Holder and Lanyard
Informative TABA Tour Booklet
Professional TABA Tour Representatives on site and buses to assist
Race Day Essentials: Bottled Water, Earplugs, Sunscreen, and Koozies
All Taxes
Tickets for the NASCAR Cup race are located in the Permanent Seat License or Pit Side Upper, Sections 121-130, rows 38-50 which are located across from the pit road exit giving you a great view of the track and the pits and you are closer to bus parking. You can also upgrade your tickets to Sections 111-120. These seats are between the Start/Finish line and turn 1. These seats are located across from pit road and are close to the start finish line.Both Sections are upper level individual chair seats with arm rests and are the very best seats at the track.

Seating Chart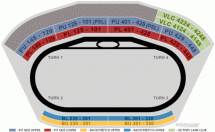 Click to Zoom
Texas Motor Speedway
Texas Motor Speedway, known as "The Great American Speedway", is the second largest facility in North America with seating capacity for over 200,000 race fans. Constructed in 1995 by Bruton Smith and Speedway Motorsports, Inc., this 1.5 mile oval certainly proves to be a great speedway for action and competition. Jeff Burton won the inaugural race at Texas Motor Speedway in 1997 and then ten years later became the first repeat Cup Series driver to win at this track.
Seating Chart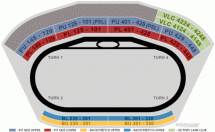 Click to Zoom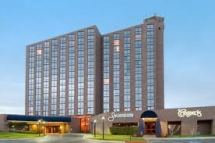 Hilton-Arlington
Enjoy the Hilton Arlington hotel, located near AT&T Stadium, Globe Life Park in Arlington, Texas Live, and 30 miles from the Texas Motor Speedway. Conveniently located between Dallas and Fort Worth, TX in Arlington's entertainment and business district and just south of DFW Airport, Hilton Arlington offers the complete hotel experience. Enjoy a professional sports game nearby, take a dip in our indoor and outdoor heated pools or host an elegant event.
2018 TripAdvisor Certificate of Excellence Award
Complimentary WiFi in all guest rooms and suites
Fitness center and heated indoor/outdoor pool
On-site dining at R Bar & Grill
Web-TV, alarm clocks with MP3 compatibility
Hilton's Serenity Collection™ luxury bedding package
Check-in: 3:00 pm
Check-out: 12:00 pm
Non-Smoking
Self parking: (Parking Lot)
Valet: Not Available
Service animals allowed: Yes
Pets allowed: No
Enjoy a daily complimentary shuttle 7:00am to 10:30pm to and from DFW Airport and within a three-mile radius of the hotel. We provide shuttle service to every Texas Rangers home game for a nominal fee.
R Bar and Grill - Located just off the hotel lobby, R Bar and Grill is a chef-driven restaurant featuring seasonal fresh ingredients from local purveyors and dishes influenced by cuisine from the Texas region. Our menu is casual but innovative. Enjoy the outdoor patio and fire pit with a handcrafted cocktail or locally crafted beer.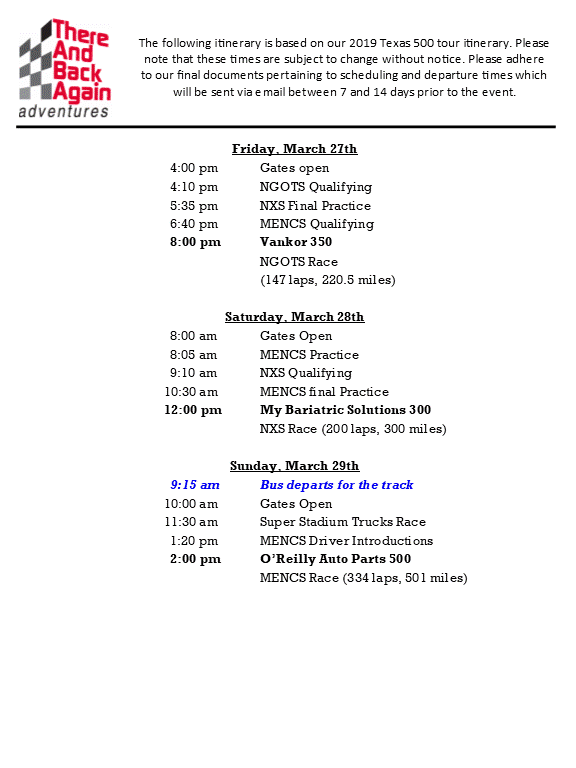 Texas,O'Reilly Auto Parts 500, March 2019

Seats were in a good area. Bus and driver were good. Tour guide Rex was good at his job and did all that was expected of him to make our day enjoyable.

Bryan & June Liersch
Lavington. NSW Australia
Their 1st trip with TABA

Texas, O'Reilly Auto Parts 500, April 2018

Highly satisfied with TABA! We will be touring with TABA again in the next few years!

Robert Bartlett and Linda Anthony
MILWAUKIE, OR
Their 1st trip with TABA

Texas, O'Reilly Auto Parts 500, April 2018

Rex (TABA tour rep) was great--very helpful & informative--he really knows his stuff! There & Back Again have the best packages--have tried others but they are not nearly as fun or helpful. The tour reps are so fun & they are the best!

Mary Shumate
Helena, MT
Mary's 10th trip with TABA

Texas, O'Reilly Auto Parts 500, April 2018

I requested seats that didn't require me to climb, and I didn't have to climb one step. Thank you so much for making this trip enjoyable and easier for me. It was awesome. ( it didn't hurt that Kyle Busch won either, yay!! )

Jacque and Glen Lambremont
Covington, Louisiana
Their 4th trip with TABA

Texas, O'Reilly Auto Parts 500, April 2018

This is our second time with TABA. 2016 Las Vegas and 2018 Texas. It really is the best way to go to a race. Great service, tour guides, and you meet a lot of great people. They choose great hotels, too! Parking is awesome since we are one of the first ones there, so we get fairly close to the track. Overall, couldn't ask for better! Will definitely use TABA again...hopefully next year!

Laura & Anthony Pasket
Anderson, TX
Their 2nd trip with TABA
Texas, AAA 500, November 2017

Rex (TABA tour rep) went above and beyond in assisting, along with some wonderful tour guests from Canada (most of the tour participants are fine people), with some health issues that my wife experienced. Also, his (Rex) passion for the Kyle Petty Camp was obvious and appreciated. I've toured with him before and he's one of the best guides! This is our fifth time with There and Back Again. These tours offer a hassle free way of attending a race, avoiding the problems with driving and parking. Amenities like sunscreen, sunglasses, and water are pluses. In my opinion, the only way to attend a race.

Bill and Carol Davis
Eureka, IL
Their 5th Trip with TABA

Texas, O'Reilly Auto Parts 500, April 2017

Rex (TABA Tour representative) is wonderful. Very friendly helpful and socialized with us all. Highly satisfied.

Rosemary & Cory Kreacker
Sherwood Park, Alberta Canada
Their 2nd Trip with TABA

Texas, O'Reilly Auto Parts 500, April 2017

Always happy with TABA. Great staff and enjoyable racing trips,

Jim & Paulette West
Arcadia, OK
Their 28th Trip with TABA

Texas, O'Reilly Auto Parts 500, April 2017

I have booked with TABA for 7 years now and have never had a problem, will continue to book with y'all. As a retired school teacher, I know the organization, work, and details involved. Your racing tours reminds me of a well organized "field trip". This was our second time we have had Rex (TABA Tour Representative) and he was just as cordial/friendly as the first time. Very nice to talk to and he is very organized.

Janell Cunningham
Houma, LA
Their 4th Trip with TABA

Texas, O'Reilly Auto Parts 500, April 2017

Have travelled with TABA at least 25 times and always had a great experience. Have also had friends and family go with TABA and the were all well satisfied.

Bob and Mary Ann James
Stouffville, Ontario, Canada
Their 26th Trip with TABA