Green Bay Packers Football Packages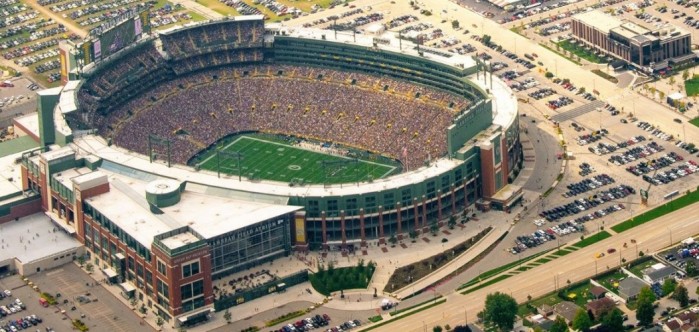 Our 2020 Green Bay Packers Packages include: game day tickets for the Green Bay Packers, hotel accommodations at the Radisson Gren Bay located just minutes from Lambeau Field, transfers to and from Lambeau Field on game day, access to an all-inclusive pre-game tailgate party, and optional Lambeau Field tours (if available). Leave the planning to us and enjoy the trip. We hope you join us for some some tailgating, football, and fun while enjoying one of the NFL's most historic "small town" teams. Don't forget your cheesehead!
Carson Wentz and the Eagles visit Green Bay!
Experience Lambeau Field in December!
Home Finale at Lambeau Field!