2020 Indianapolis 500 Race Packages, Travel Packages - Indy 500 - Courtyard (airport) -Indy 500
Indianapolis 500 Travel Packages with Convenient Airport Hotel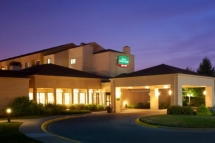 Indianapolis Motor Speedway | May 22 - May 25
Package code IND20-07CY
Our 2020 Indy 500 Couryard race packages, travel packages and tours for Indianapolis Motor Speedway include great race tickets for the coveted Indy 500, hotel accommodations at the Couryard by Marriott conveniently located at the Indianapolis Airport, roundtrip deluxe bus transfers to Indianapolis Motor Speedway on Sunday for the Indy 500, Indy 500 post race pit/garage pass, informative tour booklet,TABA Tour Representative to assist at the hotel and buses, Ticket holder/lanyard, all taxes and more options (see below) to enhance your Indianapolis Motor Speedway Indy 500 race weekend. Be a part of history at the 104 running of America's most storied race, the Indy 500.
Indy 500 Tickets - SW or NW Vistas or J Stand or Upgrade, select below
Two or More Nights at the Courtyard by Marriott-Indianapolis Airport
Private breakfast for TABA included daily
Free Parking at the Courtyard
Indy 500 Post Race Pit/Garage Pass
Roundtrip Track Transfers via Deluxe Motorcoach Sunday with Police Escort
TABA Ticket Holder and Lanyard
Indy 500 Souvenir Gift
Informative Tour Booklet
Airport Transfers if needed
TABA Tour Representatives
Race Day Essentials: Bottled Water, Earplugs, Sunscreen, and Koozies
All Taxes
Our INDY 500 tickets are located in the Southwest Vista in Turn One of Indianapolis Motor Speedway and also in the Northwest Vista in Turn Four. We also have the J Stand between turn 4 and Pit Road entrance. The Northwest Vista has good views coming into Turn 3, and thru Turn 4 toward the start/finish line and of all cars entering the pits. The Southwest Vista is located in Turn One and is the closest grandstand to the bus parking. The Southwest Vista has good views from Turn One through Turn Two. J Stand is located just out of turn 4 on the front stretch close to pit road entrance. A Limited number of upgraded tickets will be available. Upgraded tickets will be in the Paddock Penthouse, Grandstand E or Grandstand E Penthouse.
Please note that upgraded tickets must be paid in full at the time of deposit and they are non-refundable due to the nature and the demand for these premium tickets. Upgraded tickets costs can be substantially higher than face value of the event ticket.
Seating Chart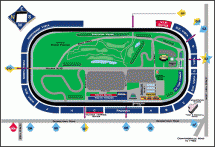 Click to Zoom

Indianapolis Motor Speedway
"Home to the Greatest Spectacle in Racing", Indianapolis Motor Speedway opened in 1909 giving way to becoming an American Icon and being known as the world's greatest racecourse. The motorsports facility has a permanent seating capacity of over 250,000- the world's largest . A 2.5 mile track with 4 distinct turns and straightaways, the challenging layout hasn't changed in 99 years. In 1987, the Speedway Hall of Fame Museum and Speedway grounds were honored with the designation of National Historic Landmark and 1994 marked the year of the inaugural NASCAR Monster Energy Cup Series Allstate 400 at The Brickyard race event.
2009 marked Indianapolis Motor Speedway's 100th Anniversary of the facililty.

Seating Chart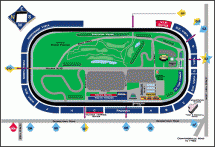 Click to Zoom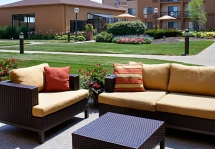 Courtyard by Marriott - Indianapolis Airport
The new state-of-the-art lobby at Indianapolis Airport (IND) hotel provides greater flexibility and choices for guests. The exciting new features at Courtyard Indianapolis Airport hotel include inviting, flexible spaces to work or relax in, free Wi-Fi throughout and easy access to the latest news, weather and airport conditions via our GoBoard. The highlight of the new lobby experience is The Bistro - Eat. Drink. Connect. Guests will enjoy enhanced food and beverage offerings in the morning, all-new dinner service in the evening, or relaxing over cocktails at the end of the day. Patrons looking for an Indy Airport hotel will be only 7 minutes away from their terminal, and 9 miles away from downtown Indianapolis. They offer complimentary airport shuttle service, a fitness center with indoor pool and whirlpool, and convenience to area attractions, including Lucas Oil Stadium. Your stay at Courtyard Indianapolis IND Airport Hotel is sure to be more comfortable, more productive and more enjoyable than ever before.
Check-in and Check-out
• Check-in: 3:00 PM
• Check-out: 12:00 PM
• Express Check-In and Express Checkout

High-Speed Internet Access
•Guest rooms: Complimentary Wireless, Wired
•Lobby and public areas: Complimentary Wireless, Wired
•Meeting rooms: Wireless, Wired
Parking
•Complimentary on-site parking
Driving Directions
Property Details
• 4 floors , 141 rooms , 10 suites
• 3 meeting rooms, 1,348 sq ft of total meeting space
• New Lobby
Smoke-free Policy
•This hotel has a smoke-free policy
Pet Policy
• Pets not allowed
Parking
• $10 Daily Parking Fee with in/out privileges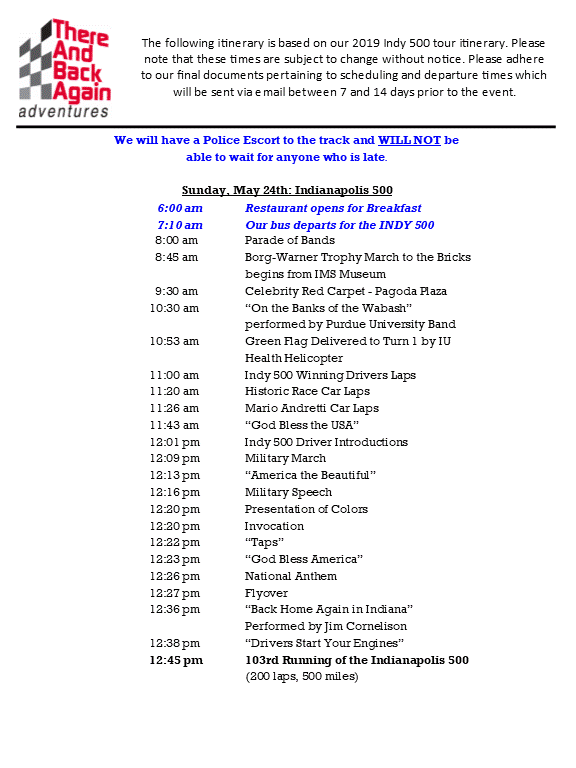 Indianapolis, Indy 500, May 2019

Great experience. Everything was well organised and our tour guides managed all aspects of the tour so we didn't need to worry about anything. It was our first time at Indy and it was great to do it with TABA. Highly recommend the experience as they take care of everything so you can concentrate on the experience.


Mark Trotter
Wellington. NZ
Mark's 1st Trip with TABA

Indianapolis, Indy 500, May 2019

This was our first overseas motor-sport tour booking. TABA were easy to communicate with and everything was organised and delivered as promised. When the tour booked and everything taken care of, we merely turned up and enjoyed the experience. Being from Australia, we may not attend the Indy 500 for the next few years, but when we return, we will definitely up booking through TABA again.

Mark & Joshua Carroll-Walden
Queensland, Australia
Their 1st trip with TABA

Indianapolis, Indy 500, May 2019

Josh (TABA tour rep) was very helpful and a pleasant person the bus driver "Smokey" was great to.

Burtis Anderson
Cranbury, NJ
Burtis' 2nd Trip with TABA

Indianapolis, Indy 500, May 2019

We paid extra for the Penthouse Paddock seats which were great seats. The Hall of Fame Museum was nice, a shame they can only fit 20% of cars. Legends day and Carb Day were great, the Indy lights put on a great race. It was nice to have bleacher to sit for parade. The tour of the Dallara Indy Factory was a great experience. Our TABA tour guide Josh was very nice, polite and helpful.

Denise Martin & Roger Harry
Plainville,CT
Their 1st trip with TABA

Indianapolis, Indy 500, May 2019

I was happy with the service, this is why we have returned and I we will return again with 'There and Back Again Tours' - was a great day and I think overall well organised.

Karl & Sheralee Morris
Toowoomba - Australia
Their 2nd trip with TABA
Indianapolis, Indy 500, May 2019

Quick to and from the track, beat a lot of traffic, the only way to fly!

Robert Murphy
Clearwater, Florida
Robert's 1st trip with TABA

Indianapolis, Indy 500, May 2019

We could not be happier with our TABA tour representative Rex. He was all one could ask for.

Dennis & Karen Plevyak
Vernon, Connecticut
Their 1st trip with TABA

Indianapolis, Indy 500, May 2019

Had a blast at the 2019 Indy 500, would definitely recommend There and Back Again, all we had to worry about was enjoying the race!

Glen and Carter Reitsma
Rockland, Ontario, Canada
Their 1st trip with TABA

Indianapolis, Indy 500, May 2019

Another great experience at the Indy 500! They did a great job of making the arrangements so all I have to do is show up and have fun!

Len Wolford and Boris Wilson
Seattle, WA
Len's 2nd trip with TABA

Indianapolis, Indy 500, May 2019

Josh (TABA tour rep) was very helpful and a pleasure to deal with. He is a patient and professional person!


John and Rick Haskell
Folsom, CA
Their 1st trip with TABA